Celebrating NSPCI Women 2022
Rev Gertrude Von Petzold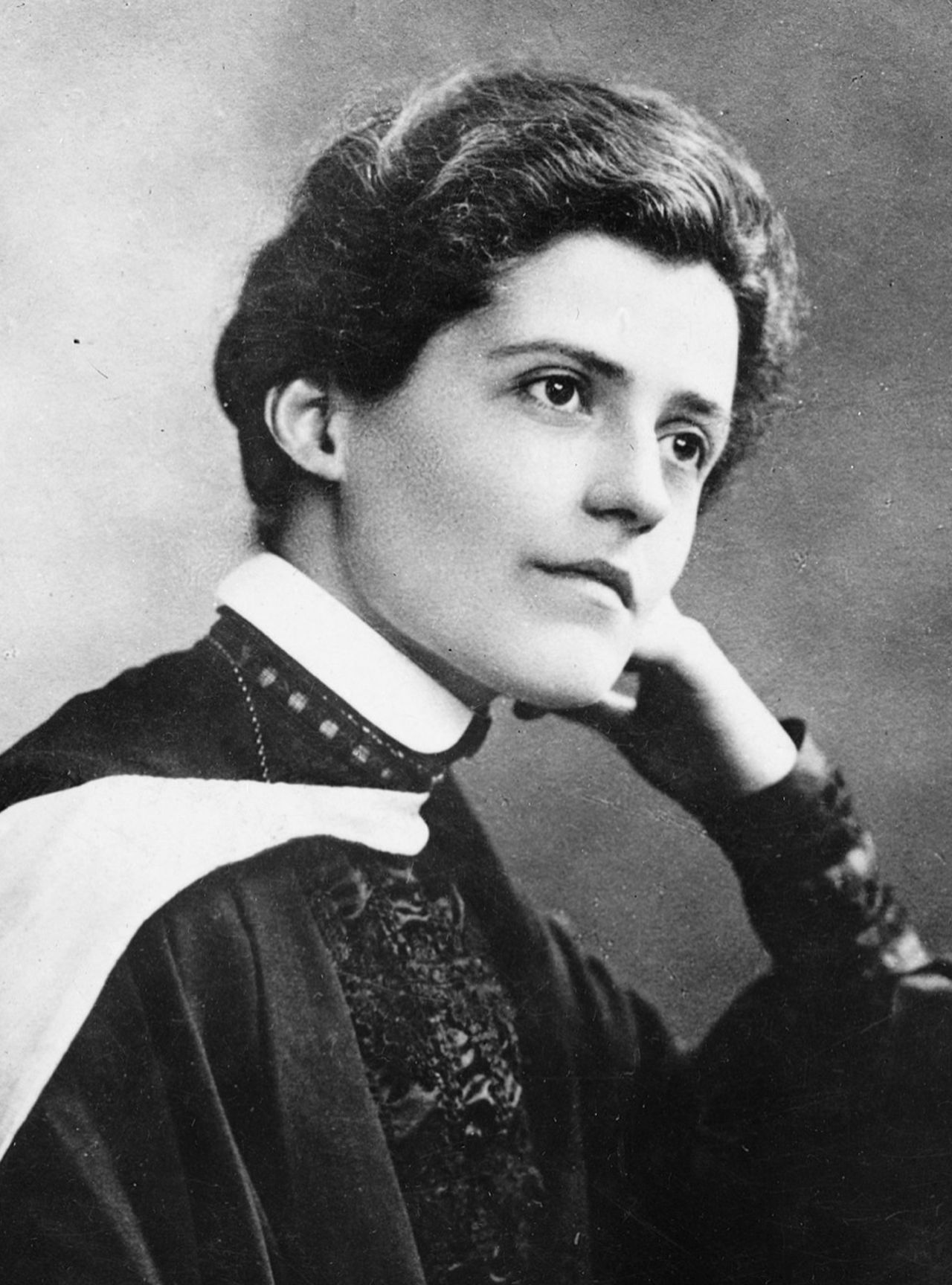 Gertrude von Petzold was a pioneer.
She was born in Prussia (now Poland). Trained for Ministry in Manchester College, Oxford. England and became the first woman minister and preached in Moneyreagh circa 1905.
She ministered in England, America and Germany.
Her ecumenical attitude resulted in membership of the Lutheran Church, the Unitarian Church and the Quakers.
Rev Lena Cockroft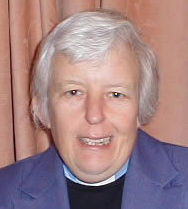 Rev Lena Cockroft (Nee Baxter)BLS. BD, born in Dromore, is a life long member of The Non-Subscribing Presbyterian Church. Educated at Manchester.
First Female Minister in the NSPCI and served Carncastle Glenarm and Ballymena from 1982.
Former Moderator of Synod.
Joint editor of our Denominal Hymn Book.
Interests include Golf, Bridge, and Travel.
Now retired and living in Newtownards.
Rev Bridget Spain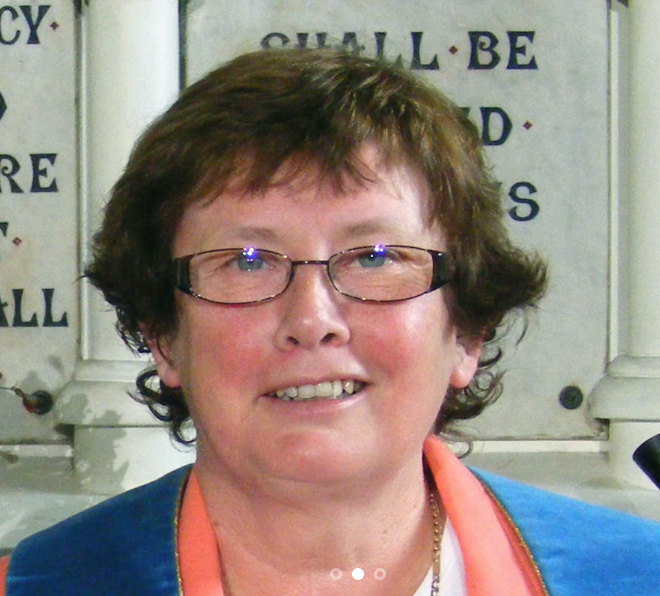 Rev Bridget Spain was born in Edenderry, Co Offaly and grew up in a traditional Catholic family. She studied commerce in UCD and worked in accounts. In 1996 she attended St Stephens Green Unitarian Church and was impressed by its Questioning and joined the church. Subsequently she trained for ministry and in 2012 she was appointed Minister of St Stephens Green.
She is Moderator of the Synod of Munster and Chair of the Christian Ministries Committee
Rev Dr Heather Walker

Rev Dr Heather Walker is a daughter of the manse and for some time was a member of Glengormly youth choir. Studied at Queen's University Belfast gaining a P.Hd and theology at Union Theological College. Became a Teacher, a Lay-preacher and competent Signer.
In June 2018 she was appointed minister of Rademon.
Her loves are family, cats, books, and dinosaurs; she also enjoys jigsaws and building lego.
If she's given the excuse to sing, she'll take it, so approach with caution if you're carrying a guitar!
Heather is Editor of the Denomination's Magazine.
Mrs Lynda Kane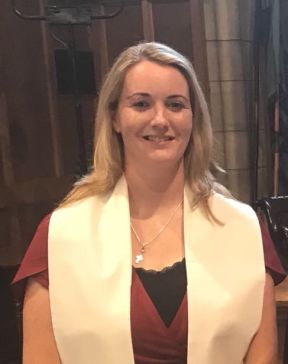 Mrs Lynda Kane was brought up a member of the Presbyterian Church in Ireland . Planned to train for the PCI ministry studying theology at Union.
Went on to train in Social Work.
Some time later came into contact with All Souls Belfast where she was welcomed and felt very much at home. Became a lay-preacher and once again felt herself called to ministry and was Licensed this year.
She has been a strong exponent of Social Media. Like others believes that the best in churches happens through team-work.
Mrs Margaret Williamson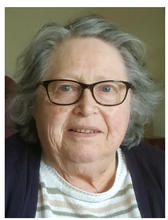 Mrs Margaret Williamson was born in Kidlington. Her family were members of the Church of England (High Church Anglican).
Trained as a nurse in Queen Mary's and later retrained as a Bank Clerk. Came to Northern Ireland with her husband. Worked in the background in Birmingham, Ballycarry, Raloo and Larne.
For a time she was a Registered Child Minder, fostering and providing security for a number of young folks.
A dog breeder of renown, produced some of Cruffs' and Ireland's finest award winning Bearded Collies and Dachshunds.
Mrs Sheila McMillan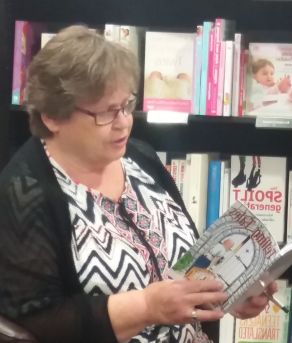 Mrs Sheila McMillan, a daughter of the manse was brought up as a Non-Subscribing Presbyterian at Dunmurry.
Almost following the family tradition, she became a medical senior social worker, in RVH and then Head of the Disability SW Programme for North and West.
She involves herself in all church activities, the choir, part-time organist, Sunday school, catering , cleaning , inter-church events, innumerable social events, local sports and all fund-raising efforts.
She is also an excellent story teller and author.
Dr Isabella Evangelisti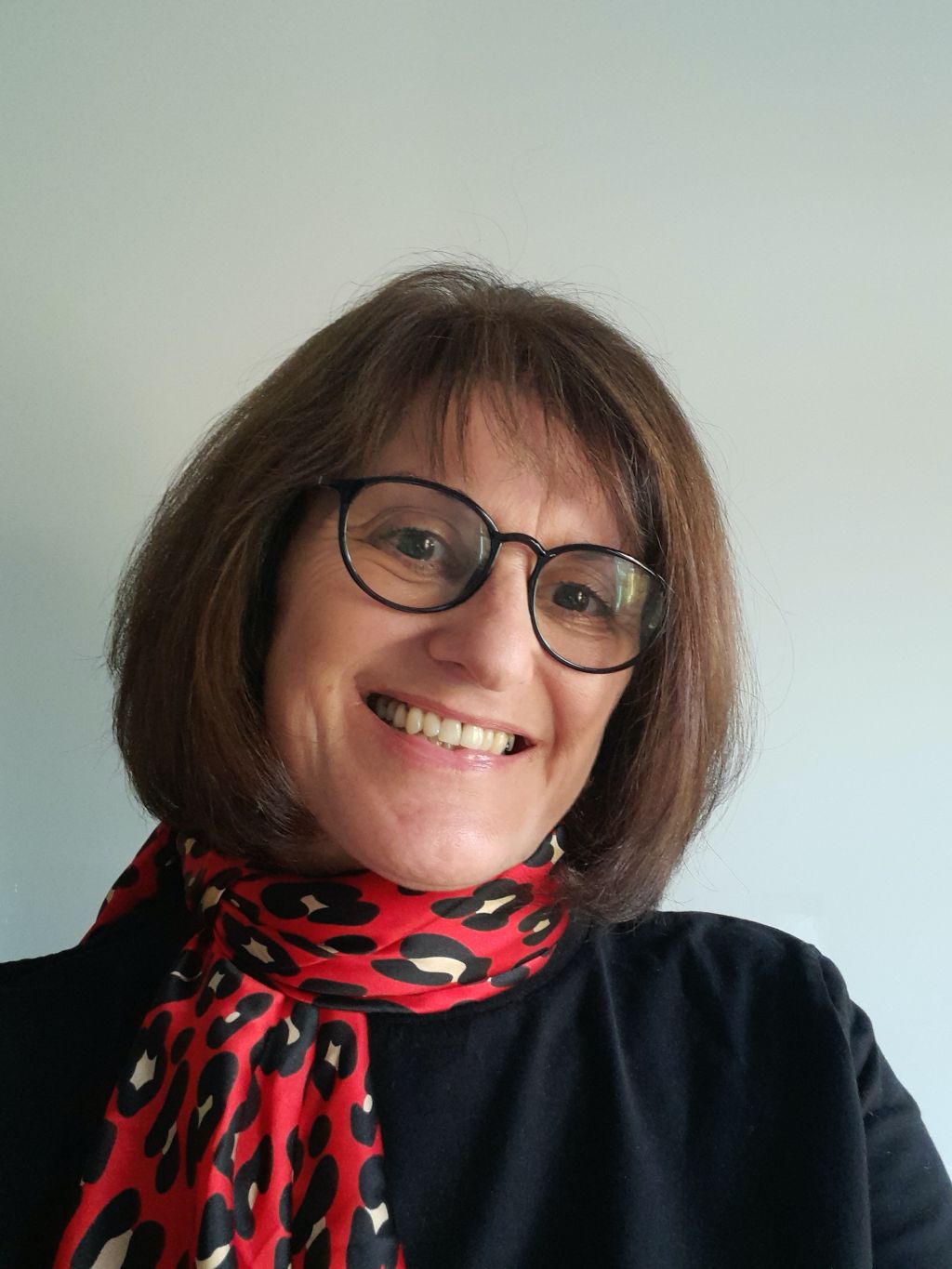 Dr Isabella Evangelisti was born in Dublin and brought up a Catholic. After school she attended the College of Design and Technology. Chris and she married in the Dublin Unitarian church. Having worked in fashion, she returned to university to study the History of Art and received a BA, MPhil and PhD from Trinity College.
She lectured at Newpark College and Trinity College and has published articles in the Irish Arts Review.
She feels she does not have a specific role in All Souls. She is one of many volunteers happy to contribute wherever their skills are needed. Everything happens through team-work.
Mrs Lorna McKee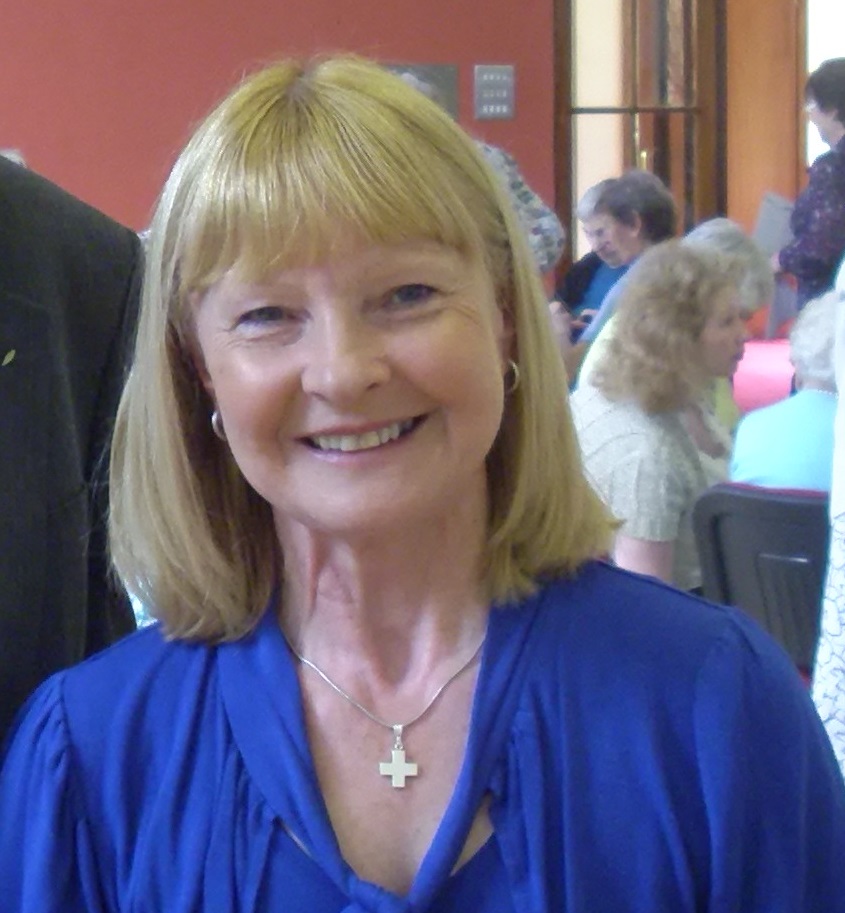 Lorna was brought up a member of Ballycarry Presbyterian Church where she was a choir member and led a very successful youth Choir and drama group. Studied at Queen's University Belfast gaining an MSc in Educational Psychology. Studied as a Counsellor. Was a member of a very popular folk music group with her brother and a friend. Taught in Carrickfergus and Comber
Joined Killinchy Non-Subscribing Presbyterian Church where she led the Sunday School and Church Choirs.
Enjoys gardens, all types of music and people.
Mrs Sandra Gilpin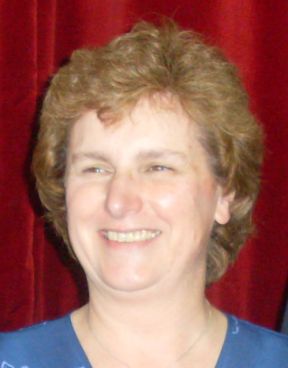 Sandra is a Lifelong Non-Subscribering Presbyterian. She studied at Queen's University Belfast qualifying as a Teacher of the Deaf.
She also works as an invigilator at QUB.
Sandra lives in Comber and as a gifted local historian has written numerous articles of interest including one on
Mrs Ellen Mary Davies (of Mountpottinger) niece of
Sir Edwin and Lady During Lawrence.
She has had a book published on
Robert Huddleston, the Moneyreagh Weaver Poet, and has spoken on Radio on several occasions. Sandra also enjoys reading and photography.
Miss Mary Stewart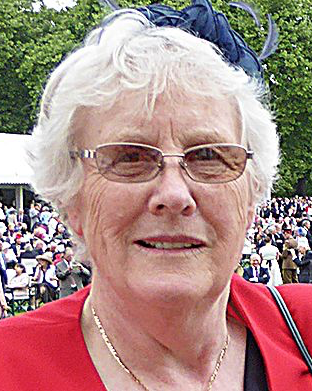 Miss Mary Stewart is a life time member of 1st Presbyterian Church (NS) Downpatrick and for 30 years has served as its Church Secretary, Elder and Sunday School teacher.
She trained as a teacher and became Principal of Strand Primary school.
She has also been hugely involved in Guiding becoming District and later Divisional Commissioner.
Mary is well known as a writer and genealogist and was awarded the BEM in recognition of her services to the community.
Miss Gwen Kinnear

Miss Gwen Kinnear is a life time member of the NS Presbyterian Church.
The Family were initially members of Downpatrick. Having moved towards Belfast they later became involved with Moneyreagh NSP Church, where she has given invaluable service for many years.
Gwen is currently their Church Secretary, and Representative Elder.
She has been very active in the Guiding Movement and has given outstanding service for many years as Editor of the Aide Memoir.
Mrs Carol McAlister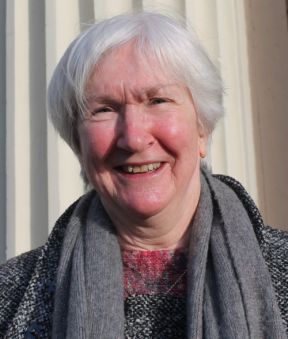 Mrs Carol McAlister is a life time member of 1st Presbyterian Church (NS) Banbridge and has served as an Elder and Church Secretary for more than 20 years. At the age of 16 she became a Sunday School teacher and is now the Superintendent.
She joined the NI Civil Service and retire as a Deputy Principal Officer.
Her dad was a member of the NSPCI and her mother a member of the Church of Ireland.
Her hobbies include reading, playing Bridge and walking.
Mrs Kay O'Sullivan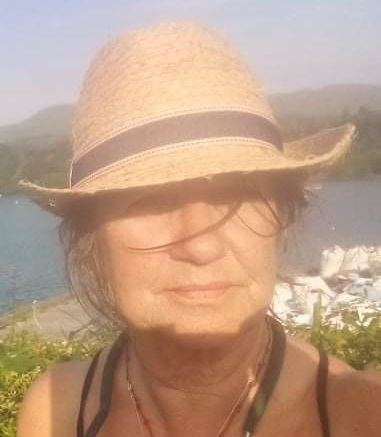 Kay O'Sullivan, is a member of the Cork congregation. She is a wife, mother and grandmother living in Bandon in beautiful West Cork.
In Cork city she does invaluable work, supporting boys with additional needs to access the curriculum and integrate into mainstream education. The work is challenging, rewarding and always different!
She is a qualified Yoga teacher, and is pursuing further studies in Trauma.
She enjoys the sea, nature, gardening, cooking and socialising with family and friends.
Mrs Karen Bushby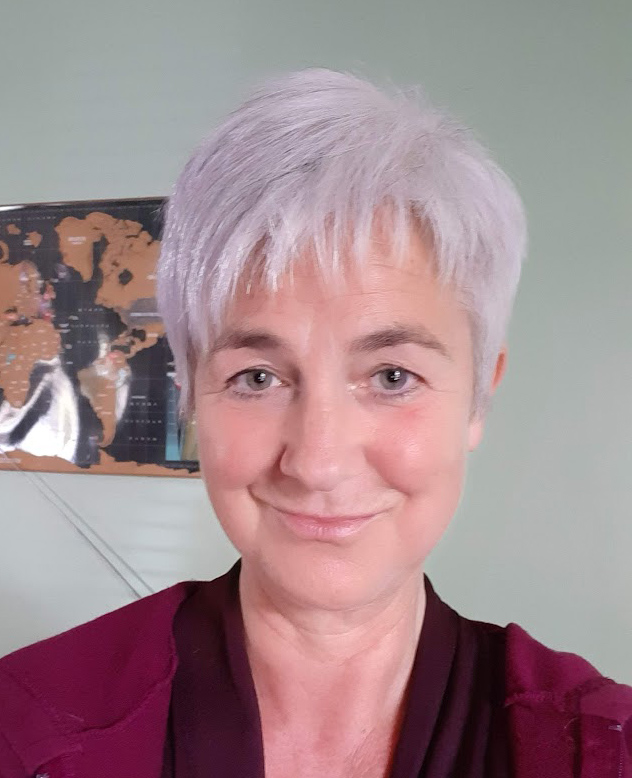 Karen Bushby has been a member of Banbridge Non-Subscribing Presbyterian Church since childhood and is now an Elder.
She is a journalist by profession and currently works as a Communications Officer with the Church of Ireland.
She is married with three children aged 25, 23 and 17.
Karen has always enjoyed travelling and likes to take long walks with the family's two dogs.
Mrs Carole McAvoy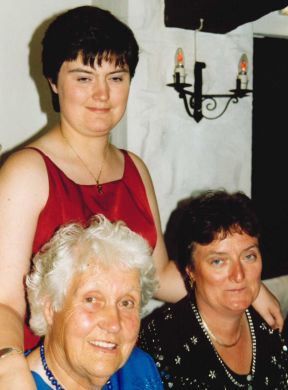 Mrs Carole McAvoy with her daughter Rachel and mother-in-law Honora. Sadly Rachel and Honora are no longer with us. All were active members of Greyabbey NSP Church and Churches of the Ards.
Carole was brought up a member of 2nd Saintfield Presbyterian before joining Greyabbey NSP. She is a stalwart of the Women's League, Treasurer of the Presbytery of Antrim, assistant Treasurer of the Denomination.
Leader in Ballywalter and Carrowdore Girls' Brigade, a lover of music and a multi talented lady.
This photo above shows three generations of McAvoys.
The Wharton's - Three Generations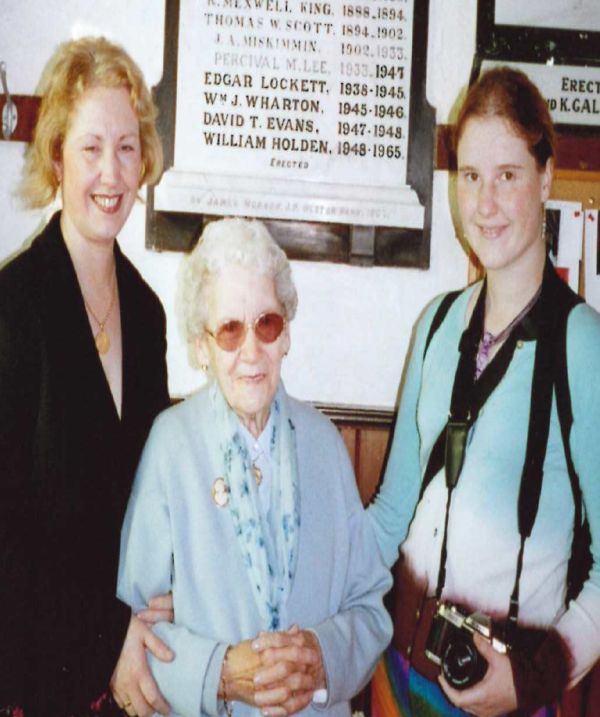 Mrs Anne Stone with her daughter Emma and mother Patricia Wharton (From Carncastle). All had been active members of Greyabbey, Newtownards and Ballyhemlin NSP Churches Emma has preached in many of our churches and is interested in crafts and drama appearing in a number of productions in the Sanctuary Theatre Mountpottinger.
Anne is involved in the Women's League, both as a faithful and loyal Secretary and Treasurer. She is the representative Elder in the Presbytery of Antrim, and has been a dedicated organist for many years. She is a supporter of Assisi.
Mrs Rita Kirkpatrick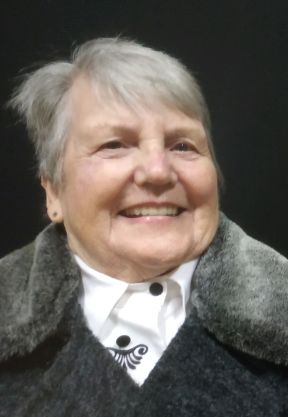 Mrs Rita Kirkpatrick was borne in Dublin but by the age of 2 years was placed in "Birds Nest" children's home. At the age of 7 yrs she was adopted by Bobby and May Baxter and came to live in Comber Co Down. In 1966 she attended a treasure hunt and found the real treasure, Her husband Noel. During Noel's illness in his latter years she encouraged him to write about life experiences and they published three books based on these in the 1990's.
She is a keen singer and reciter of Poetry. After Noels death she joined Mountpottinger Non-Subscribing Church the church Noel attended in his youth.
She is now one of the elders and a trustee of Mountpottinger.
Mrs Jean McCadden

Mrs Jean McCadden born in Bangor. Her mum was Presbyterian and father Roman Catholic. She was christened in the little Parish church in Clandeboye Estate.
A keen Guider all her life, a School Teacher, she enjoyed Horse riding (teaching her husband to ride in his 70s.)
Amateur Dramatics was also among her interests (helping to produce plays and Gang-shows), as was Scottish Country Dancing and being an enthusiastic caller at dances.
For a time she played the Organ in Helen's Bay Presbyterian Church and for the last 55+ years she has been Organist in Holywood Non-Subscribing Presbyterian Church.